The new FastGene® Mini centrifuge comes in three different colours and is supplied with two rotors. This ultra quite mini centrifuge can handle six tubes (1.5ml/2 ml). The second rotor (included) can load two 8well strips (tube capacity 0.2 ml).
Fig.1: FastGene® Mini Centrifuge in Blue (NG002B),in Red (NG002R) and in Green (NG002G)
The rotor can be changed easily in order to use 8well strips or single tubes. The speed is 6000 rpm, which corresponds to 2000 xg. The centrifuge can be used worldwide because 100V – 240 V can be applied.
If you are interested please send an email to us ( info@nippongenetics.de ) and get your personal offer today.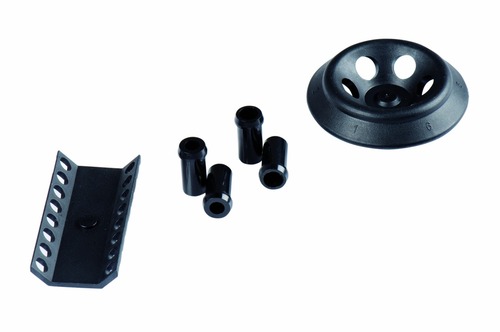 Fig.2: Accesories included with the FastGene® Mini Centrifuge
| | | | |
| --- | --- | --- | --- |
| FastGene® Mini Centrifuge | NG002B | NG002R | NG002G |
| Colour | blau | rot | grün |
| 6 x 1.5 / 2.0 ml angle rotor | 1 | 1 | 1 |
| Slide rotor | 1 | 1 | 1 |
| Adaptors for 0,5 ml tubes | 6 | 6 | 6 |
| Adaptors for 0,2 ml tubes | 6 | 6 | 6 |
| 2 x 8 x 0.2 ml strip rotor | 1 | 1 | 1 |
| Power requirement | 100 – 240 V ~ 0,5 A | 100 – 240 V ~ 0,5 A | 100 – 240 V ~ 0,5 A |
| Centrifugal Force | 2.000 xg | 2.000 xg | 2.000 xg |
| Speed | 6.000 rpm | 6.000 rpm | 6.000 rpm |
| | | | |
| --- | --- | --- | --- |
| Dimensions (W x D x H) | 175 x 148 x 118 mm | 175 x 148 x 118 mm | 175 x 148 x 118 mm |