Details
1. Animal-Origin Free
Minimize risk of virus contamination and lot-to-lot variation with animal-origin free formula.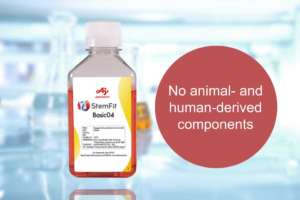 2. Weekend-Free Feeding

The maintenance of stem cells is very complicated and labor intense and the feeding step during the weekends is very tedious. StemFit® allows a feeding-free weekend, by using the recommended weekly workflow shown below.

3. Single-Cell Expansion and compatible with various matrices
Experience superior expansion with single-cell passaging and consistent performance with various matrices.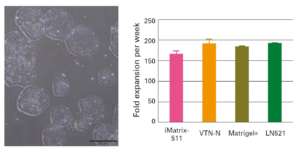 hiPSCs (1210B2) were cultured with StemFit Basic04 on respective cell adhesion substrates. The graph shows accumulated fold expansion.
4. Less media volume needed
Due to the high-quality components and the ideal concentration of nutrients, the required volume of StemFit® is lower than of conventional media. Additionally, reduced feeding steps during the week, creates a total volume difference between StemFit® and conventional media of more than 50%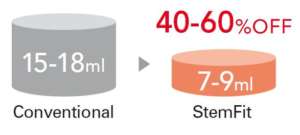 Culture vessel: 6-well plate | Culture period: 1 week
5. Recommended by the nobel prize winner Shin'ya Yamanaka
StemFit® is recommended by leading scientist. The lab of Shin'ya Yamanake tested StemFit® and obtain excellent results on the differentiation of various cell types via single cell cloning.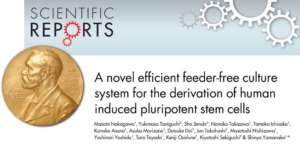 "StemFit®, a newly developed Xf-medium, was the best medium for hESC and hiPSC culture with rLN511E8." Download here the paper
6. One Bottle Composition
Achieve sterilization by simplifying the procedure with ready to use packaging.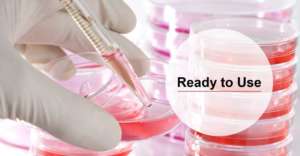 7. Consistent gene expression profile
The cultivation of stem-cells is very stressful for the cells. Every passage and growth period could therefore introduce unwanted changes in the genome expression profile. Hence, the CGI Catapult Institute in London investigated the genomic profile of StemFit® after 1 passage, 3 and 5 passages and compared it to 4 commercially available media. The most consistent gene expression was obtained using StemFit® (labeled as AK03N).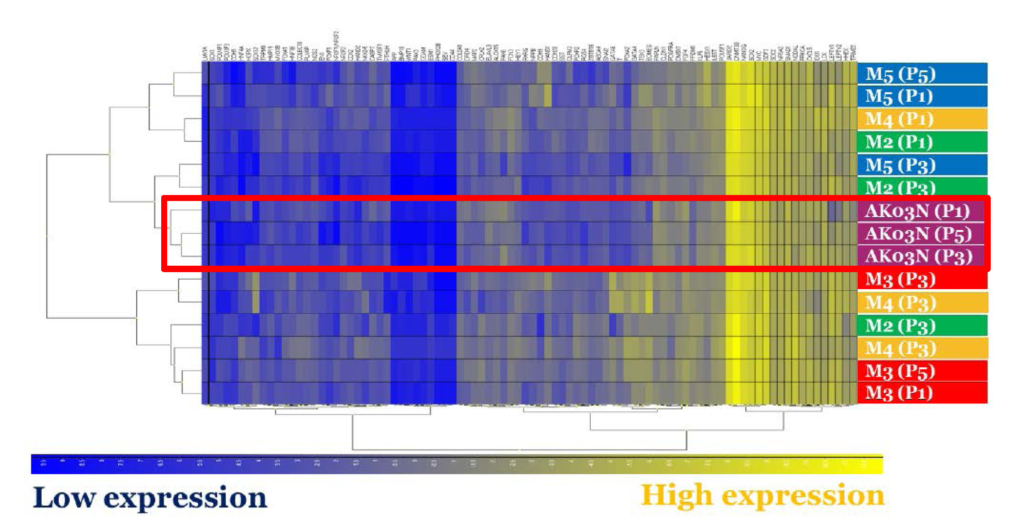 9. Less production of lactate
The production of lactate is the result of hypoxic stress. The consequences can be changes in the genome expression profile or lead to unwanted differentiation of the stem cells. The CGI Catapult Institute in London showed that there is considerably less lactate production when the cells are grown in StemFit®.

StemFit® Media (code name AK03N) caused a considerably lower accumulation of lactate when compared to 4 other commercially available Stem cell media.
10. High cloning performance
StemFit® Basic02/03 shows a 4-5 higher cloning performance compared to other commercially available media.
The cloning performance of StemFit® Basic04 is about 30% lower than StemFit® Basic02/03, but it is still higher than other commercially available media.
Cloning supplements (e.g., CloneR) could even enhance the cloning performance of StemFit® Basic04 (customer data).