Distributors
We can do it together.
Global distribution and partners
In addition to our direct sales in Germany and Austria, NIPPON Genetics EUROPE delivers its products to all European countries. Herewith, we rely on the great cooperation with about 40 selected European distributors.
Across the European borders, 25 additional distributors support our business by making our products available for researchers in all parts of the world. During the last years, we experienced how important these well-tended and often friendly global relationships are, not only in times of crisis.

What our distributors say
NIPPON Genetics EUROPE is a company worthy of the accolades that our employees give them. They not only engineer and produce advantageous products, but they are also a great group of people to work with.

D. Unger, M.A.
Bulldog Bio, USA
Nippon Genetics is our favorite supplier. The range of the products and the excellent quality (at very reasonable prices) cover a big part of our needs as suppliers of research laboratories, and the brilliant customer service and technical support makes our daily work much easier. Last but not least, the personal relations with most people at Nippon Genetics create a so friendly communication and understanding that it is a pleasure for us to work with you.

E.-C. Tzortzatos
Lab Supplies Scientific, Greece
Africa

Egypt

Nano Tech

3A, Amer St. Mesaha
Dokki ,
Giza
12311
Egypt
+202 37618866
+20237620792
info@nanotech-eg.net
http://www.nanotech-eg.net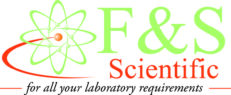 KENYA, RWANDA, TANZANIA, UGANDA

F&S Scientific Ltd

1st Floor Shamneel Court,
2 Muthithi Road,
Nairobi,
Kenya
+254 727 800800
info@fnscientific.com

Tunisia

B.M.E.S.

5 Rue Farazdak cité Fardaouis
2045 l'aouina Tunis
+216 98 973 686
+216 70 855 634
North-America

Canada

Bulldog Bio

One New Hampshire Ave
Suite 125,
Portsmouth,
NH 03801
+1 603-570-4248
+1 603 766 0524
info@bulldog-bio.com
http://www.bulldog-bio.com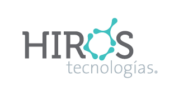 Mexico

HIROS Tecnologías

Calle 15, No. 74,
Col. Valentín Gómez Farías,
Alc. Venustiano Carranza,
Mexico, C.P. 15010
+55 (0) 5650 8623
info@hirostecnologias.com
http://www.hirostecnologias.com

USA

Bulldog Bio

One New Hampshire Ave
Suite 125,
Portsmouth,
NH 03801
+1 603-570-4248
+1 603 766 0524
info@bulldog-bio.com
http://www.bulldog-bio.com
South-America
Colombia

Quimirel

Avenida Calle 24 #95-12,
Bodega 8.
Bogota,
Colombia
+57 14284277
quimicos@quimirel.com.co
https://quimirel.com.co
Oceania

Australia

Geneworks

28 Dalgleish Street
Thebarton
SA 5031
Australia
+61 8 8159 6250
+61 8 8159 6251
customerservice@geneworks.com.au
Http://www.geneworks.com.au/