Details
Bambanker™ Direct for hybridomas
There are certain cell types, such as hybridomas, which exhibit increased sensitivity to "over" manipulations. These cells often exhibit higher death rates or unwanted differentiation after long-term storage and freeze thaw cycling. It is for these types of cells that Bambanker™ Direct was created – to provide tight environmental control. By eliminating the centrifugation step, cells can now be frozen for long-term storage immediately upon addition of the novel cryoprotectant. Just add Bambanker™ Direct, one-toone, with your cells in media and directly place in freezer. And like with the original Bambanker™, the Direct version has no serum, so it is great for cells which animal-derived serum may be an issue.
Procedure for the cryopreservation of cells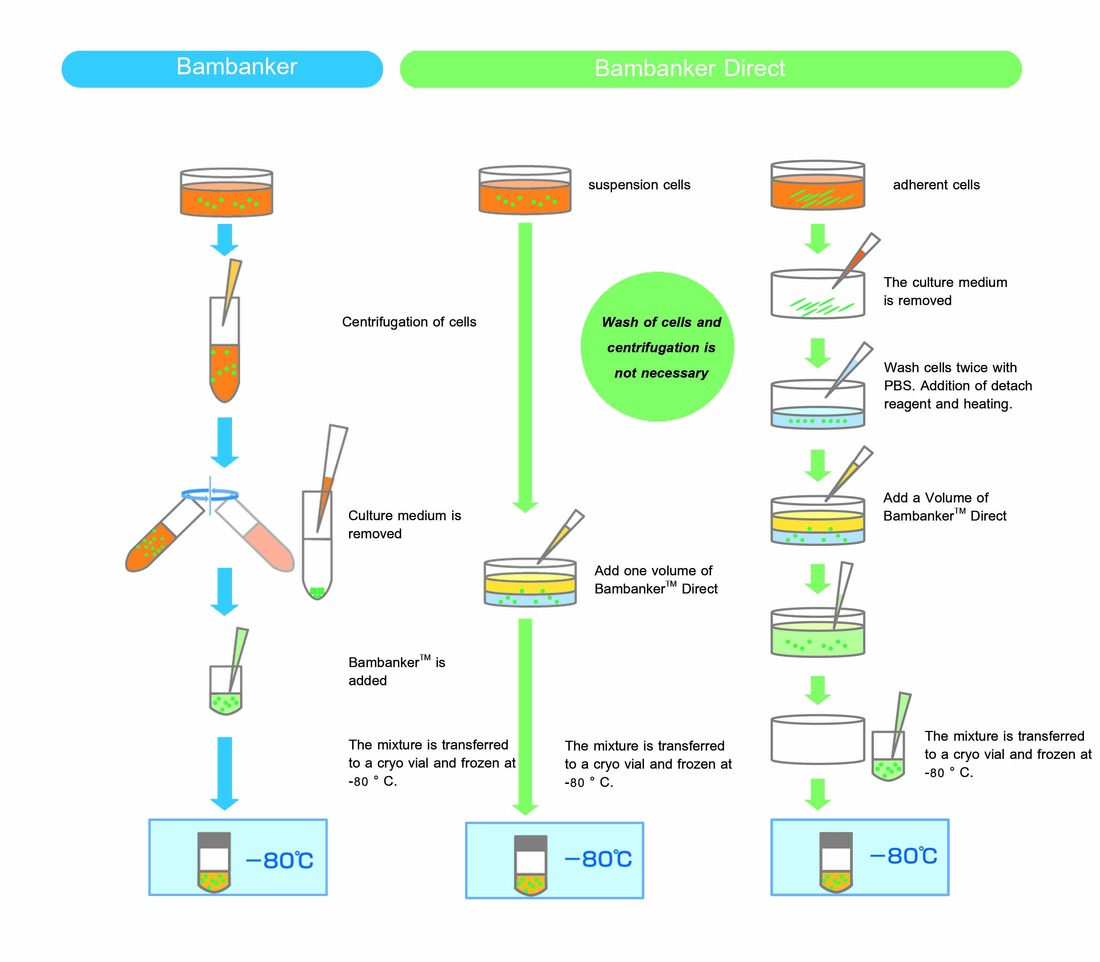 Flexible
There a four different versions of Bambanker™.
All Bambanker™ types are free of fetal bovine serum (FBS) and have a defined and constant composition.
They also do not contain antibiotic or antifungal ingredients.
The four different types of Bambanker™ are recommended depending on your specific needs: